SETAC Europe 2023 33rd Annual Meeting Dublin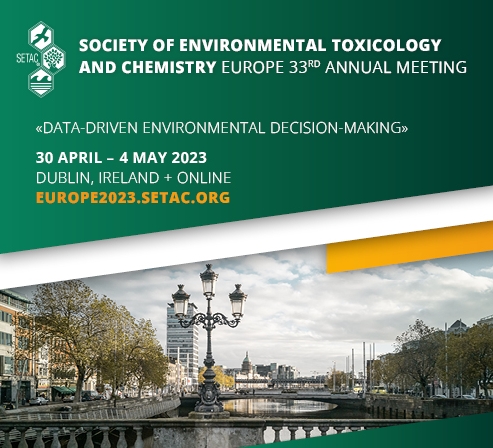 The SETAC Europe 33rd Annual Meeting is held in Dublin, Ireland from 30 April - 4 May 2023 and hosts scientists from Europe and overseas. Biologists and chemists from Fraunhofer IME are contributing to the meeting with several presentations and posters presenting their scientific network research.
Please find here selected presentrations.