From cultivation to active ingredient - added value using medicinal plants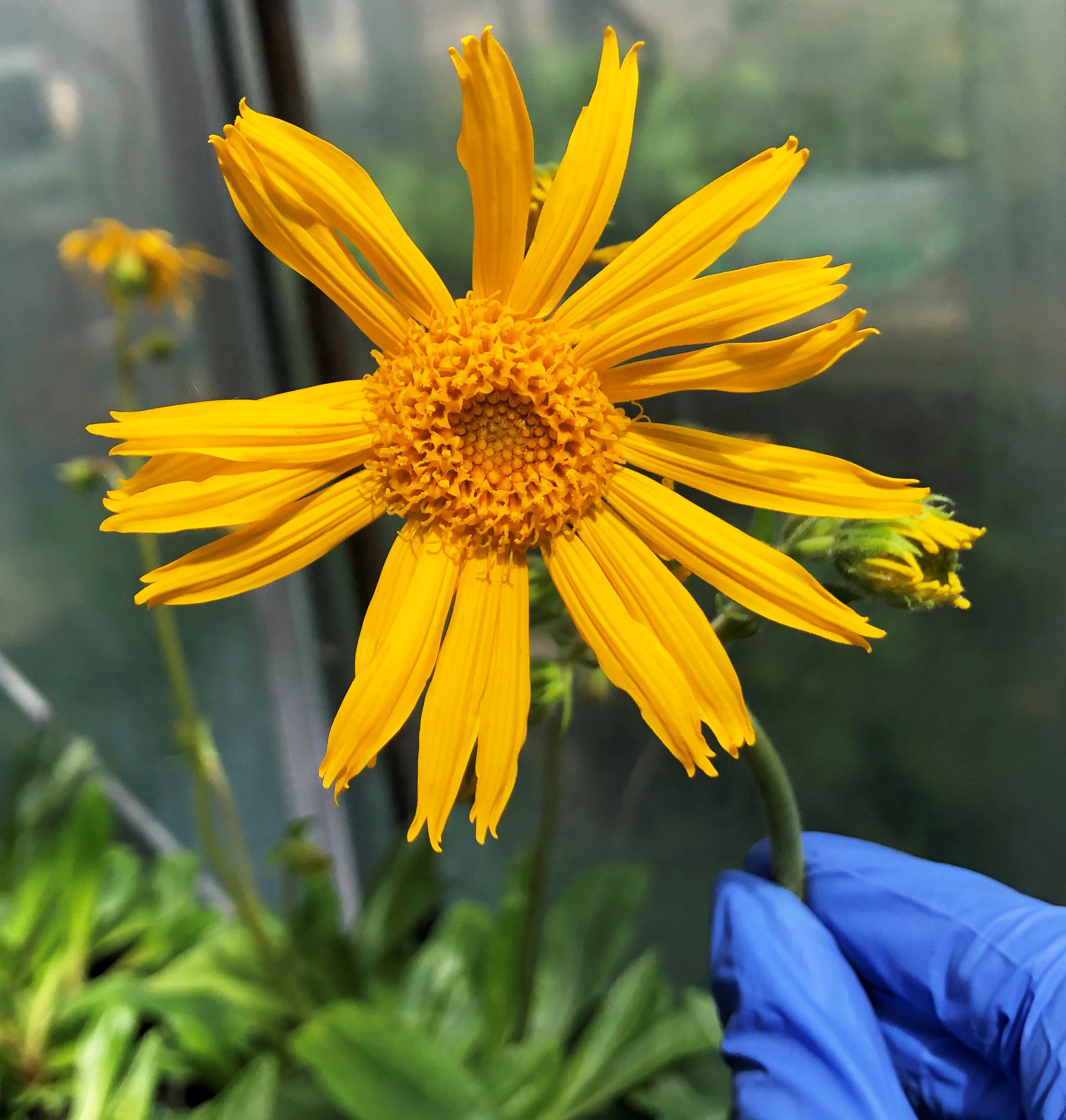 Herbs and medicinal plants offer an almost infinite source of pharmaceutically useful substances for phytopharmaceuticals and have a high value-added potential in the agricultural, cosmetics and food industries. Of the approximately 50,000 plant species used for medicinal purposes worldwide, only 900 species are cultivated and currently about 90 percent of the medicinal plants needed in Germany are imported. In addition, most of the raw material required for phytopharmaceuticals derives from wild collections. This approach is neither sustainable nor ecologically sound and therefore wild collections have been severely restricted as a result of the Nagoya Protocol coming into force. Furthermore, the active ingredient content in wild plants varies considerably, often leading to unacceptable quality losses.
In the department "Functional and Applied Genomics", together with other partners (Fraunhofer UMSICHT, Forschungszentrum Jülich), we are dedicated to the sustainable production of sufficient quantities of high-quality medicinal plants. We focus our activities on the establishment and consolidation of a highly efficient and economically viable process chain: from the breeding of yield-optimized plants and the development of new and effective cultivation and harvesting technologies to the efficient extraction and supply of the active ingredients from the raw material. The focus of our R&D activities is on transforming valuable medicinal plants into crops adapted to agricultural conditions by means of selection and modern plant breeding. Together with our partners, we want to develop innovative processes for the targeted control and increase of the active ingredient content through biological, chemical and physical stress.