For almost three years, the Corona pandemic has kept the world on tenterhooks, sometimes causing drastic consequences also for the global economy. One factor in overcoming the crisis is the interruption of infection chains. The basis for this is reliable testing methods, for the rapid and reliable detection of infections. Researchers at Fraunhofer IME have developed a new SARS-CoV-2 test method that reduces the previous detection time of about four hours to less than one hour - and also makes on-site testing possible by eliminating complex, costly analytical equipment.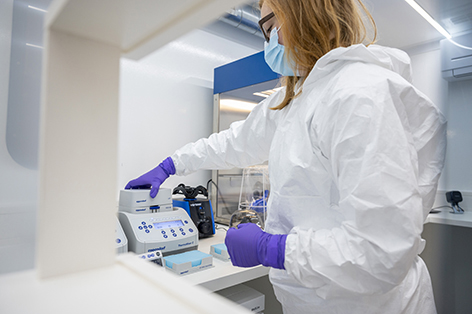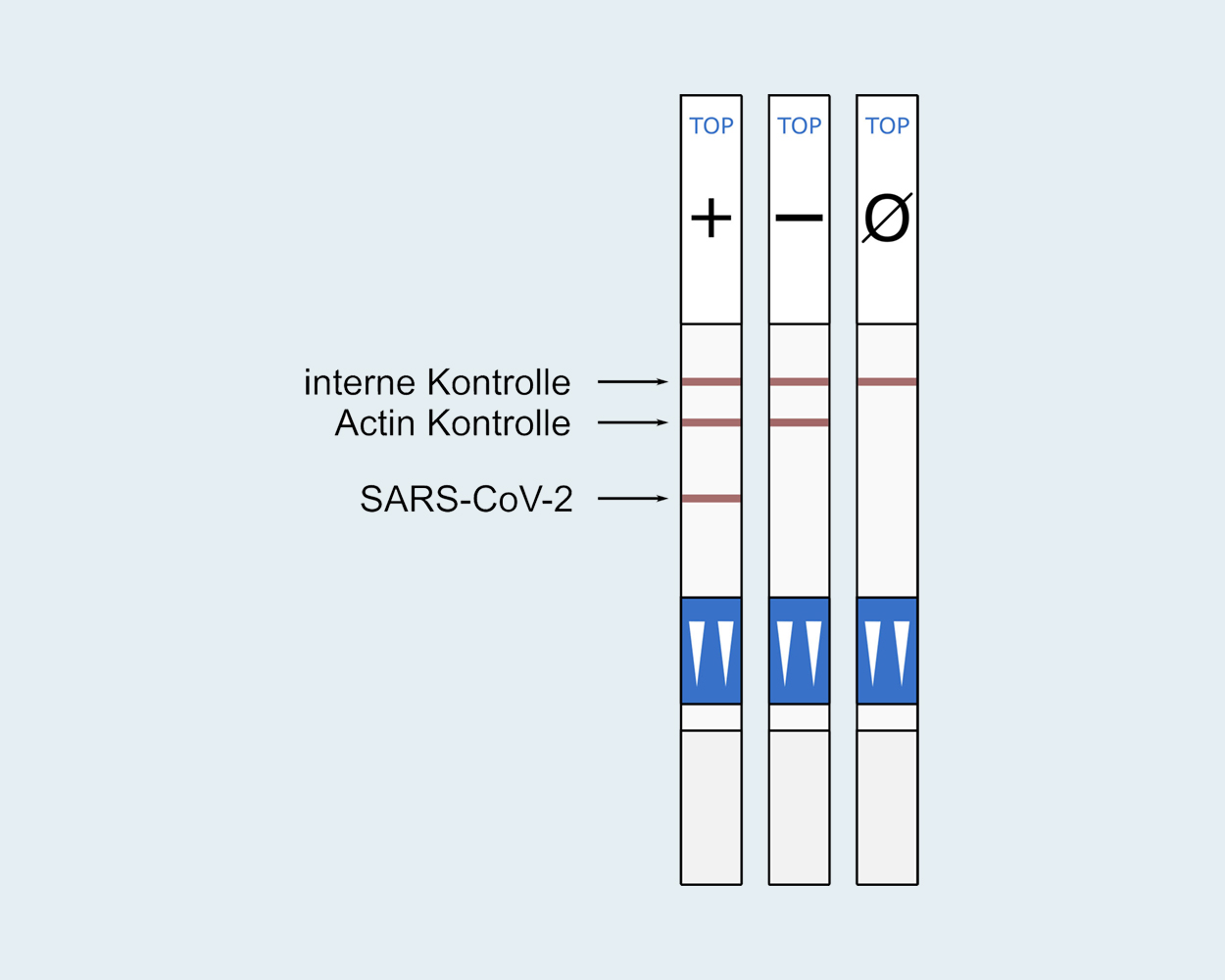 Rapid results
Researchers at the Department "Functional and Applied Genomics" have been working on plant viruses for several years. One aspect of our research is the development of simple and rapid LAMP (Loop-Mediated-Isothermal-Amplification) tests that show whether plants are infected with viruses. With the onset of the Corona pandemic in March 2020, we modified our LAMP for the detection of the Corona virus and successfully analyzed the test on experimental samples in the laboratory but also on patients. The new LAMP test (neoLAMP) reduces detection time from approximately four hours to less than one hour - and enables on-site testing by eliminating complex and costly analytical equipment. In contrast to other rapid detection methods, such as the antigen tests, the basic principle of this method is based on the detection of parts of the viral genetic information analogous to the current standard test, the PCR (polymerase chain reaction). Unlike PCR, however, the amplification of the viral gene fragments is not carried out cyclically using a specific temperature profile, but by isothermal amplification at a single constant temperature and thus requires only low-tech equipment.
Simple procedure
Instead of a deep swab from the throat or nose, which is often perceived as unpleasant, we use a mouth rinse or the anterior nasal swab for sampling. These are then used for the neoLAMP without further elaborate purification. Simple boiling is sufficient. Our neoLAMP is more sensitive and reliable than the antigen rapid test as known from the test centers, but easier and faster than the gold standard PCR. For a reliable result, two independent regions of the viral genome are amplified simultaneously, so that even if viral variants occur, the test remains reliable. For the simplest possible presentation of the result, we combine the LAMP reaction with a test strip (lateral flow dipstick; LFD). If the test is positive, a clear red line appears. In addition, there are two control lines. One is the internal control line, which is also known from the antigen tests and which only indicates the correct use of the test strip. On the other hand, however, there is another control line that documents the presence of the human actin gene from mucosal cells in the smear. This serves as proof of correct sampling and test functionality and makes our neoLAMP particularly reliable.
Reliable results
In numerous laboratory tests, we have been able to reliably detect samples with very low viral loads using our neoLAMP. The detection limit is about 104 viral copies per milliliter sample, which is about a factor of one hundred to one thousand below the threshold value described by the RKI as just infectious. We used unpurified samples that were merely boiled up. Clinical patient samples were also examined - the test proved to be sensitive and specific and showed very good agreement with reference PCR results. Different virus variants were very well detectable. In addition, initial laboratory results demonstrated that it is also possible to specifically distinguish between variants by adapting the test. The development of the SARS-CoV-2 neoLAMP was funded by the Fraunhofer-Gesellschaft from the program "Fraunhofer vs.Corona"